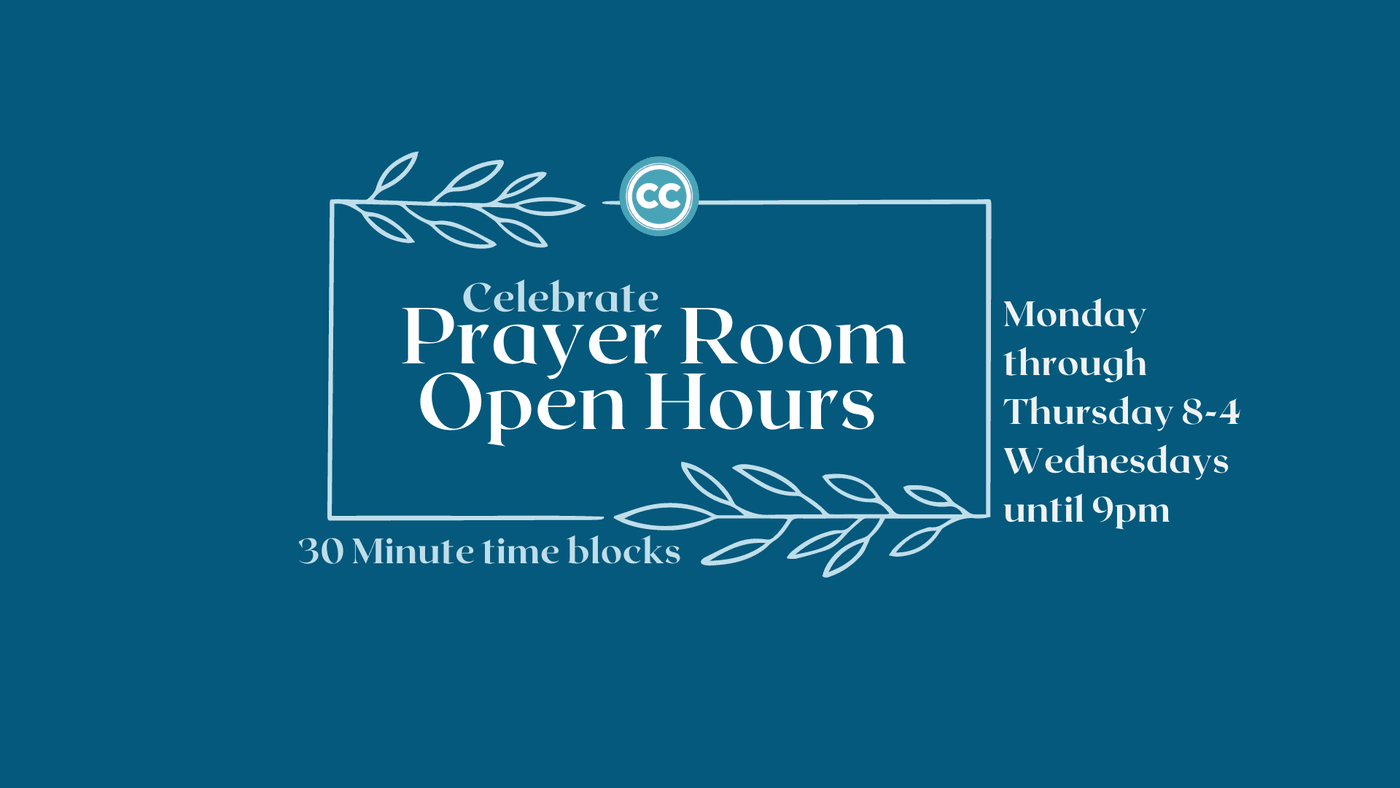 We Care
The Pastoral Care Team at Celebrate desires to care for you when you are hospitalized, facing a surgery, suffer the loss of a loved one, or are going through an illness. We appreciate a call/email from you so we know how to care for you and so that we can cover you with prayer.
Call: 641-828-7603
Email: care@celebratechurch.com
Be Love
Similar to the Pastoral Care Team, the 'BE LOVE' Team would appreciate a call/email to let us know if you have a new birth or adoption of a child in your immediate family, a milestone anniversary or birthday that you are celebrating, or a new marriage. Let us know if you would like a bulletin announcement for any of the above celebrations!
Email: belove@celebratechurch.com
the prayer room
The Prayer Room is a space set apart. It is a place of solitude with God. Within these walls, we offer tools to help equip you and prompts to help you pray. Throughout the year we hold different prayer initiatives in The Prayer Room.
prayer gatherings
Sunday Mornings
Every Sunday morning a group of people gather in Room 101A (just off the kitchen) from 8:00-8:30. During that time, we share celebrations and concerns, pray for specific needs within our congregation & communities, as well as for ministries that will be taking place that day.
*Please note that this gathering is currently on hold at this time
Upper Room
Join us on Wednesday evenings at 7pm in the Upper Room for a time of worship and prayer. Teenagers and adults are welcome to join us for this gathering. If we have more people in attendance than will allow for social distancing in the Upper Room, this gathering will move to the Worship Center.
*we are paused for summer but there is Men's prayer on Monday nights and Women's prayer on Wednesday Nights in the worship center at 7 pm through July.